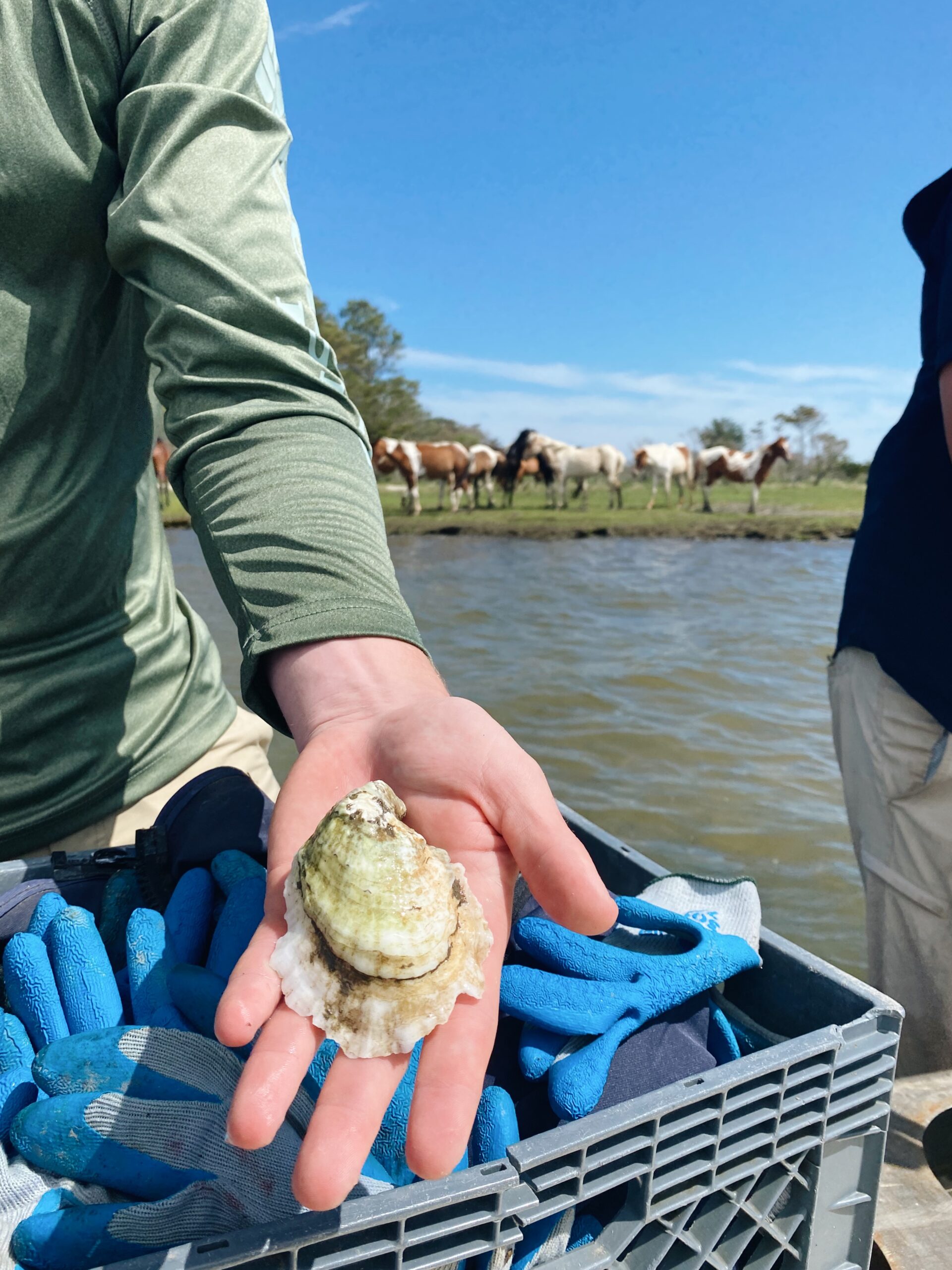 Teaguer's Tour
3.5 – 4 hour interactive tour
Encompassing all that Chincoteague and Assateague have to offer, this comprehensive island journey takes passengers all the way around Chincoteague Island (weather permitting) and makes many stops to view herds of ponies, spot wildlife, hear some local history, and visit our clam and oyster grounds to harvest, shuck, and sample some of our clams and oysters. This cruise combines our pony tour and our shellfish tour, but also goes all the way around the island, so you have the potential to see dolphins, eagles, ospreys, and other seasonal wildlife as well.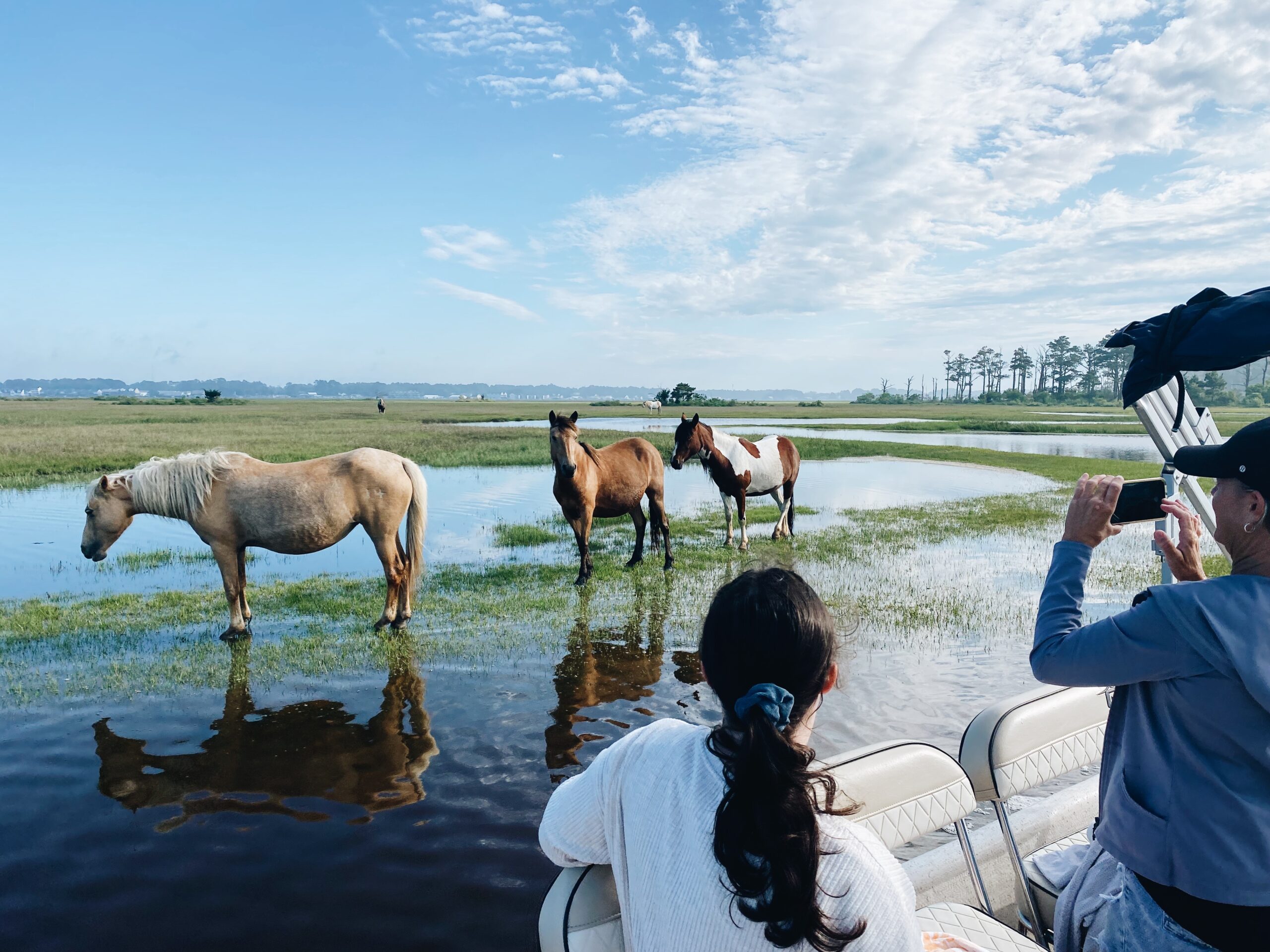 Guaranteed Pony Tour
2 hour tour @ 8am every day
This tour visits the North and South grazing pastures of the Chincoteague Volunteer Fire Co. to see the legendary herds of wild Chincoteague Ponies. This tour guarantees you get a sighting of the wild ponies or you receive a 50% refund. 8 am provides the best time to see the ponies during the summer time and often we see quite a few herds this time of day. This tour is focused on the ponies, their history, how they live, how we take care of them, and our annual pony swim!
This tour is great for the whole family!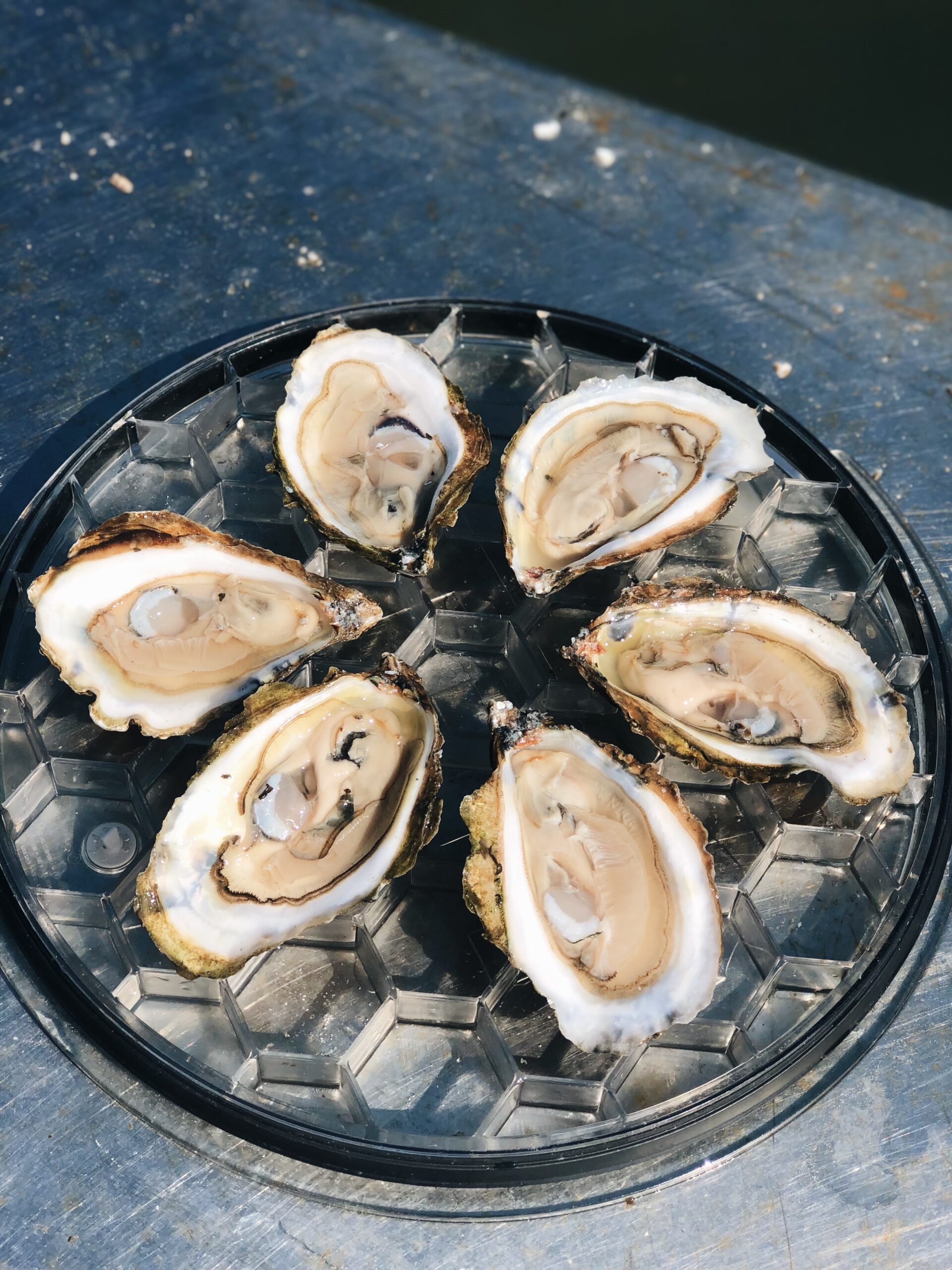 Shellfish Tour
2 hour interactive tour
This tour visits our clam and oyster grow out locations where guests can get the full aquafarm experience. Dig your own clams to inspecting and picking your oysters in our floats. We supply the rakes, gloves, and bags at no charge for you to dig up some clams and see just how many you can find! Like oysters raw? How about learning how to shuck an oyster? Enjoying one of our salt oysters is one of the tastiest treats you'll ever enjoy! You may purchase up to a dozen oysters and 50 clams to enjoy yourself. We'll provide a tag and a cooler to keep your shellfish cold on the journey back to the dock.
This tour is interactive and is great for kids and adults alike.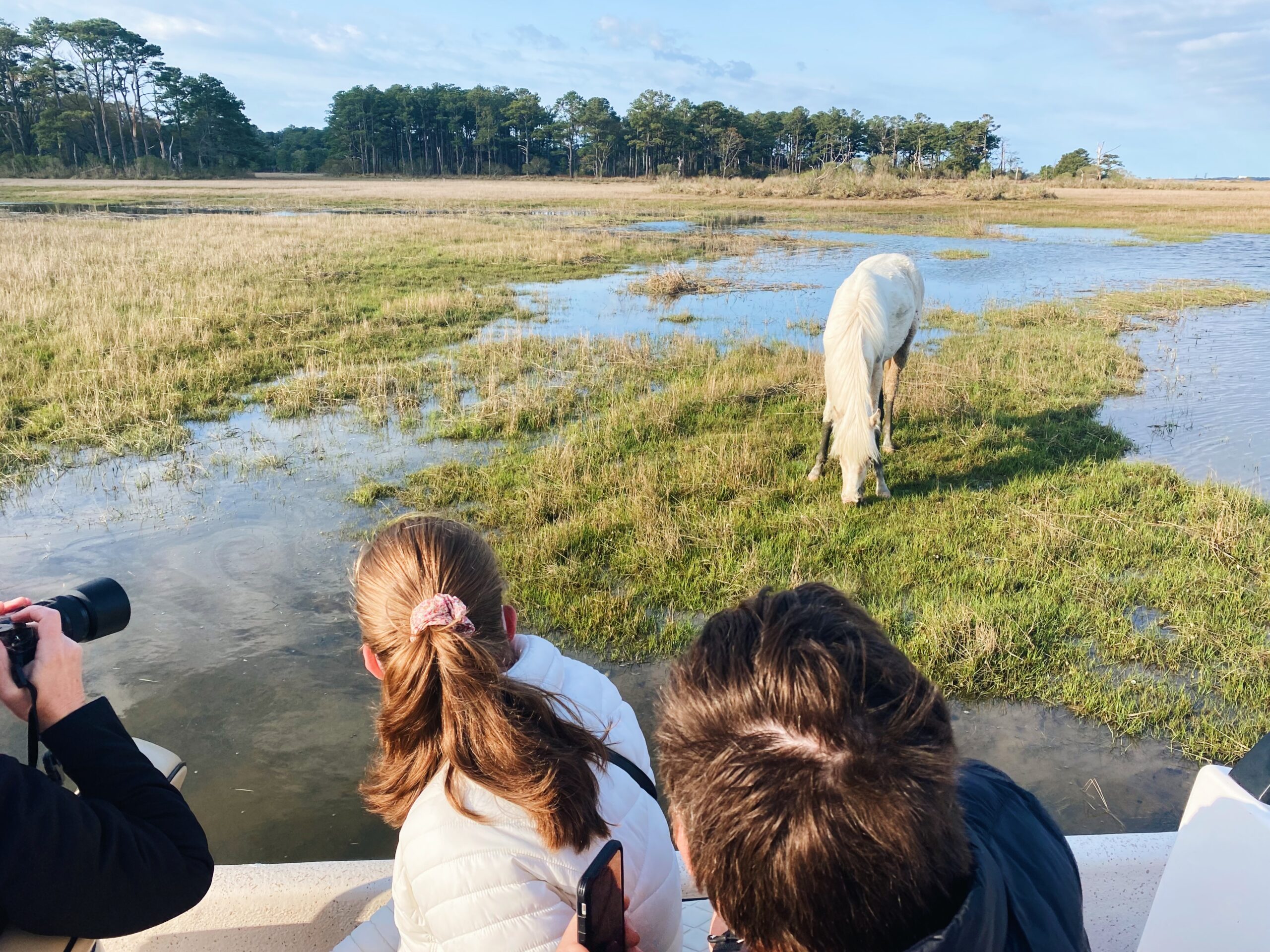 Pony Tour
2 hour tour
This tour's mission is to find the Wild Chincoteague Ponies! We travel up to 12 miles of coast along the shores of Assateague to find the roaming herds of ponies. This tour is not guaranteed but boasts a nearly 98% success rate! Come join the caretakers of the Chincoteague Ponies on a boat tour around the island where you will learn about the history of the ponies, see where they live, see where they do the swim, and make some fantastic memories of being up close and personal with these beautiful animals!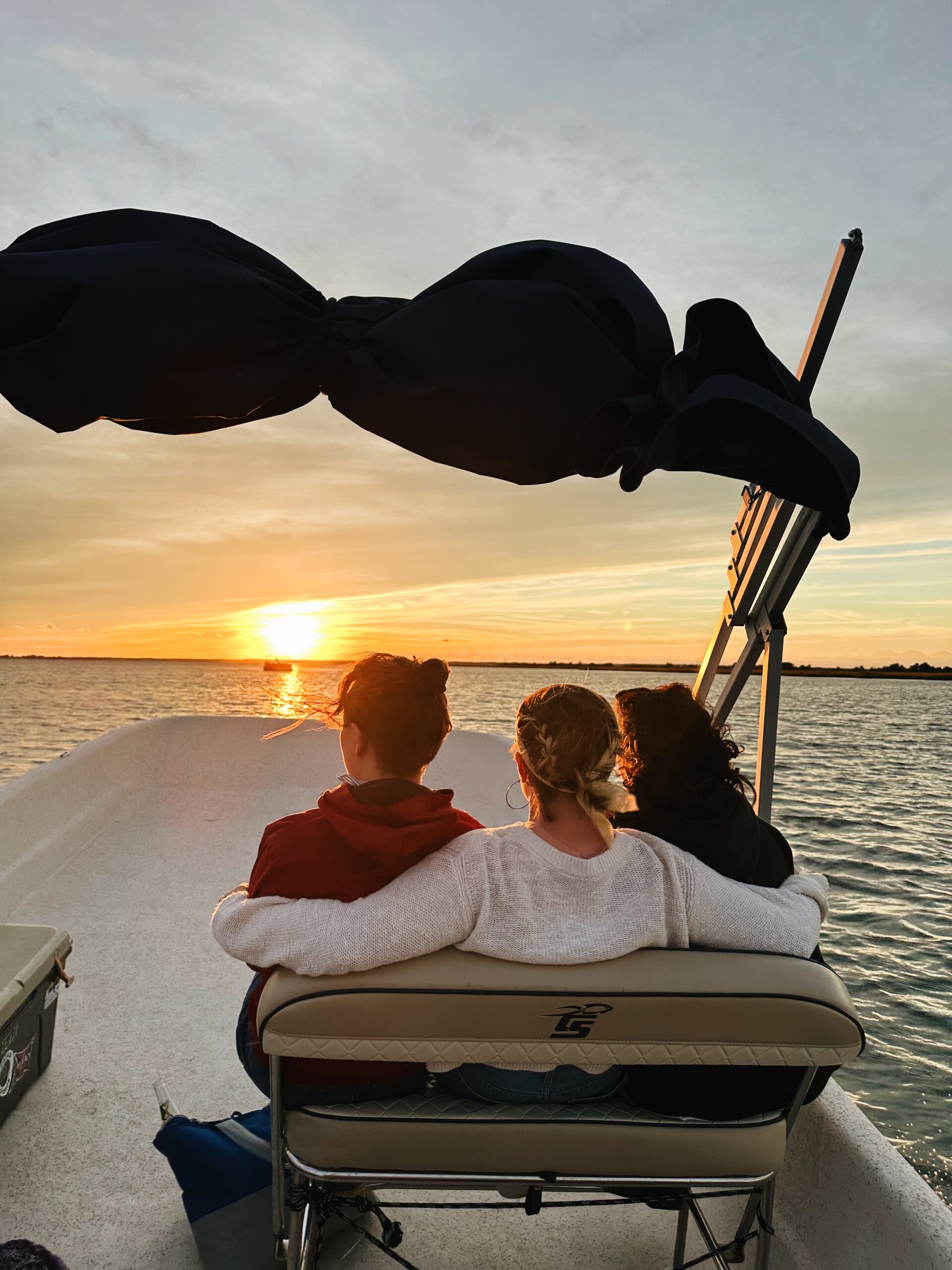 Scenic Sunset Tour
1.5 hour tour
Take a relaxed ride around Chincoteague Island while enjoying all nature has to offer here. This tour is focused on going around the island and of course the SUNSET! We may stop to view ponies if they are directly on the route but this tour is about relaxing and just taking an enjoyable ride in a beautiful place. We may also encounter other wildlife like bottlenose dolphin along the journey! Feel free to BYOB, there is ample room inside the boat for coolers or food if you would like to stop and eat somewhere while watching the sun set over the bay.